Until 2015, Hackney Wick Football Club didn't exist. Since then, its founder has helped create a community on and off the pitch.



"Football has the power to unite people".


Those are the words of Bobby Kasanga, the founder of Hackney Wick F.C., a football club in London. And it's a sentiment proved time and again in cities and communities all over the world: Football can make a difference.

But it doesn't happen overnight. It happens because of people like Bobby, who spent years making his dream a reality. After being released from prison in 2015, Bobby wanted to change his life and his community, which had been marked by both gang violence and gentrification. So, he decided to found Hackney Wick F.C., going door to door to raise money from the neighbourhood. Nearly five years later, hundreds of people—men, women and kids—have joined Hackney Wick F.C.

This new Nike series, From the Grounds Up, will profile people all over the world who know that they can change their communities and the world through football and sport.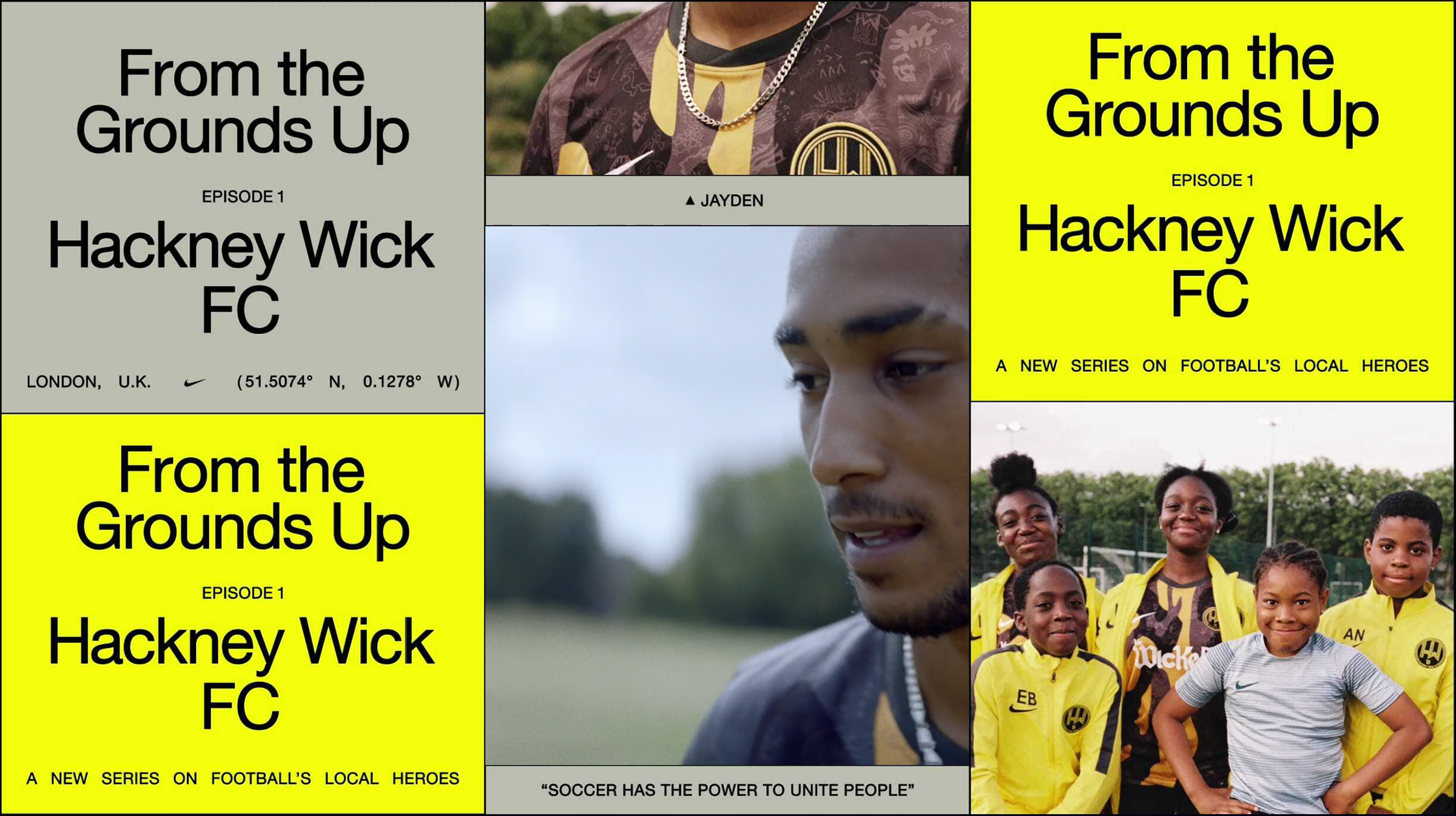 —
Art Director: Ola Sobiecki
Writer: Lucy McCalmont
Design Direction: Porto Rocha
Episode 1: Hackney Wick FC
Director: Jess Kohl
Photography: Blue Layborne
Episode 2: Fitzroy Lions SC
Director: Madeline Clayton
Photography: Jedd Cooney
Episode 3: Paris Alésia FC
Director: Thibault Dumoulin