Kim Jones X Nike Lab


Kim Jones, artistic director of Dior Homme, partnered with Nike on a new approach to the beautiful game.

Jones uses football to explore fashion's cerebral side. He's taken the sport's traditional garments — the short, jersey and pre-match jacket — and reworked them in new cuts that change how the proportions of the body appear. The resulting pieces, which were sharply produced by Italian craftsmen, are inspired by London punk style of the '70s and '80s and stretch the imagination of what it means to wear a uniform.

—

Photography: Brett Lloyd


Makeup: Isamaya Ffrench
Styling: Georgia Pendlebury
Hair: Louis Ghewy
Production: ShootEurope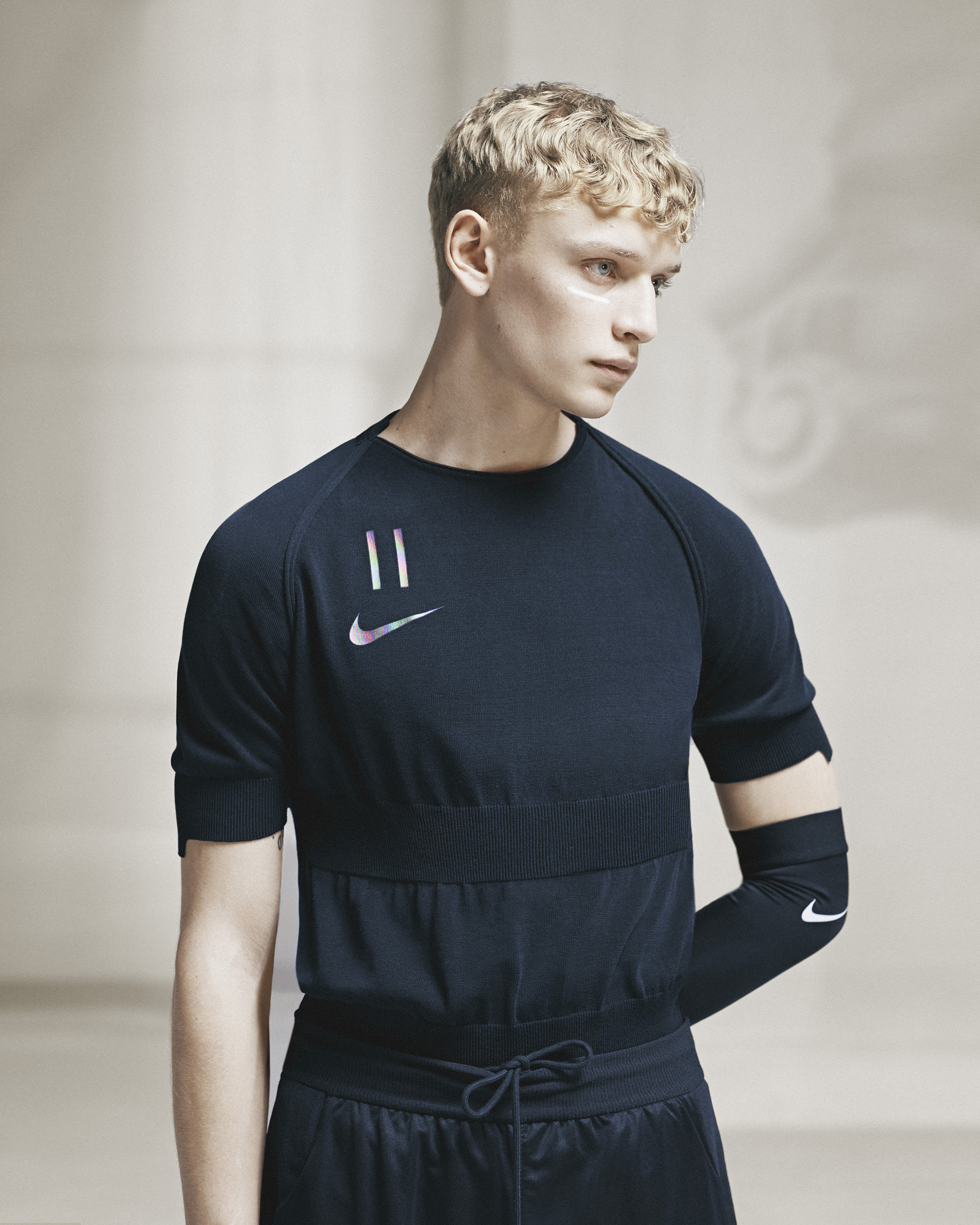 Rather than look at the football kit from the field of play, Jones saw an opportunity for subversion. Giving nod to the heyday of London's Kings Road, Jones clashes avant garde tailoring with sport tech.

"That whole punk era was all about proportions that gave power to the wearer. I was inspired by the idea of DIY of the time — cutting up and putting things back together — to create something new,"
says Jones.

That idea, which informs the process and aesthetic of the garments in Jones' collection, also transfers to the shoe he designed. A hybrid of his favored sneakers, it may require a double take to spot the references. But Jones is confident in its stance. "I was looking at the silhouette of the Mercurial along with my three favorite Nike shoes: The Footscape, the Vandal and the Air Max 97. Combining these into one shoe is an homage to punk, but with a super-slick end product," he says.

In concert, the individual pieces teeter from familiar to peculiar.